September 17, 2023 Schedule
Hotel Petaluma, 205 Kentucky Street — 11 AM


Kary Hess is an interdisciplinary artist who explores themes of "place" and how it contours our experience. She is the author of 1912, Poems of Time, Place, and Memory, creator of the SparkTarot® deck and guidebook;and producer and production designer of the feature film "Pill Head." She earned an MFA in Interdisciplinary Arts and Writing from the California Institute of Integral Studies. Recent bylines include the North Bay Bohemian, Pacific Sun, East Bay Express, East Bay Magazine, and Boheme Magazine.
Matthew M. Monte grew up near San Francisco, California, and attended the University of Hawaii-Manoa, where he studied botany. His fiction, poetry, book reviews, music reviews, journalism, and essays have appeared in Sidestream, Creosote Journal, Transfer, Ashcan Magazine, The Snackbar Collective, iNaturalist, Panorama, and the Poets 11 Anthologies (2014 and 2016). He lives in San Francisco with his wife and son. His debut collection, The Case of the Six-Sided Dream, won the 2017 Blue Light Poetry Prize. More at: matthew-monte.com
Joseph Zaccardi is the author of five books of poetry, including, most recently, The Weight of Bodily Touchesfrom Kelsay Books. His poems have been featured in Cincinnati Review, Poetry East, Atlanta Review, Rattle, and Salamander, among other journals. Zaccardi joined the Marin Poetry Center in 1996 and served as a board member from 2010 to 2013 and as the editor of the Marin Poetry Center Anthology from 2010–2012. Appointed poet laureate of Marin County, he served from 2013 to 2015. A member of the LGBTQ community, Zaccardi believes that to write a single poem is a minor miracle. He resides in Fairfax, California, with his husband, Dave, and their dog.
Joseph Zaccardi will not be able to come Sunday at the Sixteen Rivers Press reading at the Hotel Petaluma due to illness. Instead, Christina Lloyd will read.
Christina Lloyd is a poet and educator who lives in San Francisco. Her debut collection, Women Twice Removed, which will be published by Sixteen Rivers in 2024, explores the curative effects of nature and art and the impact of formative relationships. She holds a PhD in creative writing from Lancaster University, and her work has appeared in various publications, including Poetry Daily, Poet Lore, The Crab Creek Review, EcoTheo, and The North.
Artaluma, 145 Keller St.— Noon: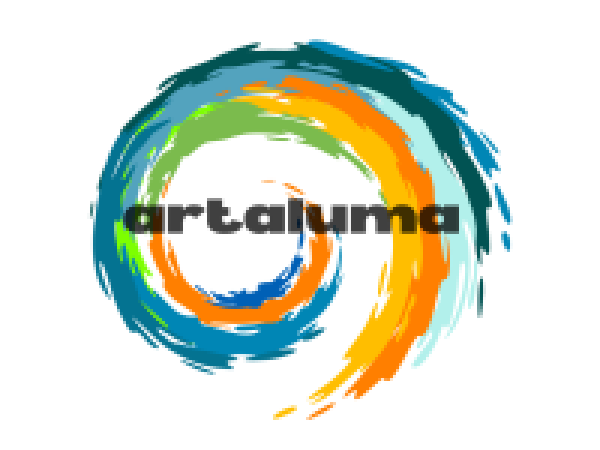 Melissa Eleftherion
(she/they) is a writer, librarian, and visual artist. Born and raised in Brooklyn, she is the author of the full-length poetry collection,
Field Guide to Autobiography
(The Operating System, 2018), and eleven chapbooks from various presses, including
Trauma Suture
(above/ground press, 2020) and
Sunflower Spell
(poems-for-all, 2022). Her work has been widely published and featured in venues such as
Quarter after Eight, Paperbag,
and
Entropy.
Melissa currently resides in Northern California, where she manages the Ukiah Branch Library, curates the LOBA Reading Series, and serves as the Poet Laureate of Ukiah. Recent work is available at
www.apoetlibrarian.wordpress.com
.
Jack Crimmins' poetry focuses on people, landscape, and spirit. His published works include Kit Fox Blues, with an introduction by Diane di Prima, from Eidolon Editions; The Rust Life, an experimental long poem; Dancing In The Sun Room; and The Edge of Rain. Jack has worked for many years as a licensed psychotherapist and resides in Sonoma County.
David Rollison grew up in Southern California with working-class parents. He moved to San Francisco in the late summer of 1963 with his friend, Ivan Ulz, the singer/songwriter, to attend San Francisco State University. They lived on Russian Hill, just above North Beach. By 1966, he found himself in San Francisco's Haight Ashbury. He still participates in a poetry writing workshop group started by Jack Gilbert in the 1960s and conducted in those days on Oak Street in the Haight Panhandle area. After 42 years of teaching poetry, first in Santa Maria, California, and then in Marin County, he is now retired. He lives on the edge of San Pablo Bay, where it intersects with the Petaluma River. Every morning, he and his wife walk the Bayland wetlands in the morning mist, accompanied by egrets, coyotes, Canada geese, quail, turkeys, deer, and red wings. Sometimes, in the afternoon, he can write a poem. You can find his collection, Ghost Poems & Wetland Ballads, on lulu.com or amazon.com. And This Poem is a Dance is available from Longship Press or amazon.com.
The Big Easy, 128 American Alley — 1 PM
Charlie Getter's a poet and performer from the street corner of 16th and Mission in San Francisco. He has a birthmark on his belly in the shape of the Island of Jamaica, which has grown as he's advanced in age and girth. He has performed in ten different states and online. He belongs to the Collaborative Arts Insurgency, which founded the 16th and Mission reading series, and is a founding (and current) editor of the 16th and Mission Review. Charlie holds an MFA in poetics from the New College of California (may it rest in peace) and has been published just about everywhere he has cared to. He also writes plays; four of which have been produced. His book Lessons in Chaos Navigation was published in 2022 by Seven7h Tangent. Seven7h Tangent also published the new anthology, 16th & Mission 20 Years, this year.
Gail Mitchell is a poet living in San Francisco. "In the beginning was the word," and I've drawn on it to map the internal terrain and make sense of the external world, to investigate life and death, traversing a language that leaves me spellbound. Words are my foundation, and making a poem is part resistance, part fury. Emmett Till sits under my breastbone. History shatters my heart, and poverty is a scathing rebuke, so I write. It's the only way I can make sense of humanity being inhumane." Gail received both her BA and MFA from San Francisco State University in Creative Writing. Bone Songs was published by Taurean Horn Press in 1999.
Kurt Schweigman is Oglala/Sicangu Lakota, born and raised in South Dakota, and currently resides in Sonoma County, California. He formerly performed and published under the nom de plume Luke Warm Water. Confluences of Solitude (Mitote Press, 2023) is his first poetry book in nearly a decade. Kurt's forthcoming 2023 bilingual poetry book Roots Define the Reach of My Branches will be published by Gilgamesh Press in Mantua, Italy. He is the co-editor of Red Indian Road West: Native American Poetry from California (Scarlet Tanager, 2016). Currently, he is writing his first novel titled "Sitting Bull in Paris," which blends contemporary and historical fiction.
Oli Gallery, 132 Kentucky Street — 2 PM
Anita Erola, originally from Lahti, Finland, is a bilingual dual citizen. Her writings have appeared in numerous anthologies. Her poetry and photography have won awards both locally and internationally. Anita enjoys traveling, especially to Finland when the summer days are long, the lake water is warm, and the blueberries are ripe
Connie Post's work has appeared in Calyx, Slipstream, Comstock Review, American Journal of Poetry, River Styx, Spoon River Poetry Review, and Verse Daily. Her poetry awards include the Liakoura Award and the Crab Creek Poetry Award. Her first full-length collections include "Floodwater," "Prime Meridian," and "Between Twilight.
Dr. Jeanne Powell is the author of four collections of poetry from Taurean Horn Press and a book of essays from Regent Press. She has taught in the College Summit, OLLI, and Upward Bound programs on college campuses. Her micro-press published 20 writers in 20 years. For ten years, she hosted the award-winning open mic "Celebration of the Word." She currently facilitates the "Writers Who Dare" group at the Mechanics Institute Library, and her movie reviews appear at starkinsider.com/author/jeannep.
Copperfields, 140 Kentucky Street — 3 PM
Kim Shuck is a visual artist, poet, and general troublemaker. Kim is the solo author of ten books and editor of a further ten anthologies. Shuck served as the 7th Poet Laureate of San Francisco. She was named an inaugural National Laureate Fellow by the Academy of American Poets and was awarded a Censorship Award by PEN Oakland. She volunteered for over 20 years in San Francisco public schools, teaching math principles through origami, which garnered her numerous Volunteer awards. Shuck's most recent publications are This Wandering State, Vol. 1, and Noodle Rant Tangent.
Maw Shein Win's most recent poetry collection is Storage Unit for the Spirit House (Omnidawn), which was nominated for the Northern California Book Award in Poetry, longlisted for the PEN America Open Book Award, and shortlisted for CALIBA's Golden Poppy Award for Poetry. Win's earlier collections include Invisible Gifts (Manic D Press) and two chapbooks:Ruins of a Glittering Palace (SPA) and Score and Bone (Nomadic Press). Win's "Process Note Series" features poets and their processes. She is the inaugural poet laureate of El Cerrito, CA, and teaches poetry in the MFA Program at the University of San Francisco. Win often collaborates with visual artists, musicians, and other writers and was recently selected as a 2023 YBCA 100 Honoree. Along with Dawn Angelicca Barcelona and Mary Volmer, she is a cofounder of Maker, Mentor, Muse, a new literary community. Visit her website at mawsheinwin.com.
Phoenix Theater, 201 E. Washington Street — 4 PM
MK Chavez is an Afro-Latinx writer, educator, multi-disciplinary artist, and curator. Chavez co-directs the Berkeley Poetry Festival and is a co-founder of Lyrics & Dirges. Chavez's writing delves into identity, social injustice, environmental degradation, horror cinema, magic, and ritual. She has been recognized with a Pen Oakland Josephine Miles award, San Francisco Foundation/Nomadic Press Literary Award, and is a 2023 YBCA 100 fellow. Chavez's literary offerings include Dear Animal, Mothermorphosis, the lyric essay chapbook A Brief History of the Selfie, and Virgin Eyes. Her recent work can be experienced among the trees in San Francisco's Golden Gate Park through the "Voices of the Trees Project."
Gail Entrekin is the Editor of the online environmental literary magazine, Canary. Her poems have been finalists for the Pablo Neruda Prize, won the Women's National Book Association Award, and were the First Runner-Up for the Steve Kowit and Catamaran Poetry Prizes. Her sixth poetry book, Walking Each Other Home (Longship Press, 2023), was a finalist for both the Blue Light and Richard Snyder Prizes. Her chapbook The Mother/Daughter Papers was a finalist for the Comstock and Poetry Box Chapbook Prizes in 2023. Gail resides in the San Francisco Bay area and holds an M.A. in English Literature/Creative Writing from The Ohio State University.
Steve Trenam teaches poetry writing at Santa Rosa Junior College. Blue Light Press published his An Affront to Gravity in 2021. His work appears in Pandemic Puzzle Poems and in the ekphrastic poetry book, Canyon, River, Stone, and Light. He is a founding member of Poetic License Sonoma. Other poems appear in the Redwood Writers Poetry Anthologies of 2022 and 2023; California Writers' Club Literary Review, Issue No. 11, 2022″; Moonlight and Reflections: Nine Sonoma Poets, Valley of the Moon Press, December, 2022; as well as in Larry Robinson's and Jerry Jazz Musician's online publications.
Petaluma Historical Museum, 20 4th Street— 5 PM (readings in Spanish and English)
Tony Aldarondo has performed music and poetry in venues throughout the San Francisco Bay Area, overseas, and once, while standing up on a JetBlue airplane! He is an actor and a voiceover artist. He toured with the San Francisco Shakespeare Festival for two seasons and studied theatre at the American Conservatory Theatre in San Francisco. He attended San Francisco State University and studied dramatic arts and poetry at Cal State East Bay in Hayward, California. Tony is the author of two poetry books: Big Heart Poet and We Are Poets, both published by Hummingword Press. He has taught poetry and theatre workshops throughout the Bay Area. His favorite thing in the world is being the best dad he can be to his two kids.
Georgina Gabriela Tello Bugarin was born in Xichu, Guanajuato, Mexico. She attended Santa Rosa Junior College, where she completed ESL (English as a Second Language). Subsequently, she obtained an AA in Paralegal Studies, an AA in Social and Behavioral Science, and a Child Development Certificate. Georgina works as a Bilingual Sexual Assault Advocate at Verity, the Sonoma County Rape Crisis, Trauma, and Healing Center. In her free time, she writes poetry. Georgina writes her poems in Spanish and then translates them into English. Her poem "Between Tears" was published in English in California's Best Emerging Poets (2020), an anthology compiled and edited by Z Publishing House. Currently, she lives in Petaluma, California, with her family.
Ernesto M. Garay's writings have appeared in the DI-VȇrRSέ-City Anthology 2020, Redwood Writers 2016 Poetry Anthology, Pterodáctilo, and Ethnic Studies Journal. Garay is the author of a collection of poetry titled Reverberating Voices. He was "La Revista Bilingüe: La Voz's "Person of the Month" in Sonoma County for March 2020, a 2019-2020 Sonoma County, California, Discovered Award Recipient in Literary Arts, and a Full-Time Chicano Ethnic Studies Instructor at Sierra College. Garay currently resides in Davis and is the proud father of Pakal, his son.
Aqus Café, 189 H Street — 6-8 PM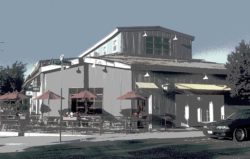 Iris Jamahl Dunkle is an award-winning literary biographer, poet, and former Poet Laureate of Sonoma County, CA. Her latest books include the biography Charmian Kittredge London:Trailblazer, Author, Adventurer (University of Oklahoma Press, 2020) and her poetry collection West : Fire : Archive (The Center for Literary Publishing, 2021). Her upcoming biography, Done Dirty: Sanora Babb, the American West, and a Forgotten Literary Masterpiece, will be published by the University of California Press in 2024. Dunkle received her MFA from New York University and her Ph.D. from Case Western Reserve University. She has been awarded fellowships from Biography International, Vermont Studio Center, and Millay Arts.
Terry Ehret, a writer, teacher, and translator, has published four collections of poetry, most recently Night Sky Journey, and translated two volumes of poems by Mexican poet Ulalume González de León. She is a co-founder of Sixteen Rivers Press, and from 2004-2006, she served as poet laureate of Sonoma County. In the summers, she offers travel programs for writers.
Author of four previous books of poetry: Insistent Grace (from Fernwood Press) and, most recently, In the Cities of Sleep (also from Fernwood); The Poet's House; Desire Being Full of Distances; and five chapbooks, Elizabeth C. Herron also writes articles about the importance of natural systems in the well-being of all life. Her work has appeared in Reflections, North American Review, West Marin Review, Free State Review, Comstock Review and Parabola, and is included in Face to Face: Women Writing on Faith, Mysticism and Awakening; Fire and Rain, Ecopoetry of California; and What Kind of Ancestor Do You Want to Be. The Mesa Refuge for Writers, the National Endowment for the Arts, and the Foundation for Deep Ecology have supported her work. She is a Fellow of the International League of Conservation Writers and lives with her husband in Northern California where she is the Poet Laureate of Sonoma County (2022 to 2024).
Maya Khosla is a biologist and writer. As Sonoma County Poet Laureate (2018-2020), she brought Sonoma's communities together to heal through gatherings, field walks, and shared writing after the recent wildfires. She is the winner of the 2023 Fund for Wild Nature Grassroots Activist Award and co-winner of the Environmentalist of the Year Award from 2020 Sonoma County Conservation Council (SCCC). Her books include All the Fires of Wind and Light (Sixteen Rivers Press; 2020 PEN Oakland/Josephine Miles Literary Award), Keel Bone (Bear Star Press; Dorothy Brunsman Poetry Prize), and Web of Water: Life in Redwood Creek.
Phyllis Meshulam, Poet Laureate emerita for Sonoma County, California, is the author of Land of My Father's War, winner of an Artists Embassy International Prize, 2019. Joy Harjo, then US Poet Laureate, said of Meshulam's book, "An urgency of spirit has emerged eloquently here in these poems of perception and even prophecy…" Meshulam has also authored four other titles and was a teacher for California Poets in the Schools. She edited CalPoets' Poetry Crossing, which Poetry Flash described as "a joyful collection of lessons and poems." She has an MFA from Vermont College of Fine Arts, a BA from Pomona College, and a bilingual certificate of competence from the state of California.
Gwynn O'Gara enjoys growing things, moving, and being still. Her books include Snake Woman Poems, Fixer-Upper, Winter at Green Haven, and Sea Cradles. For 25 years, she taught with California Poets in the Schools and served as Sonoma County Poet Laureate from 2010-2011. Her latest book is titled We Who Dream
Bill Vartnaw, Sonoma County Poet Laureate emeritus (2012-2013), has been the publisher of Taurean Horn Press since 1974. He is the director of the Petaluma Poetry Walk, an annual poetry festival founded by Geri Digiorno in September 1996. His latest work, The Nile to the Milky Way, can be read at Sharpgiving.com.
Thanks for reading, And THanks to Poetry Flash for sPonsorship! See you at the walk!